KFT Blog
Keeping you up to date with news from the Kitsap Forest Theater and the Mountaineers Players courtesy of EasyBlog.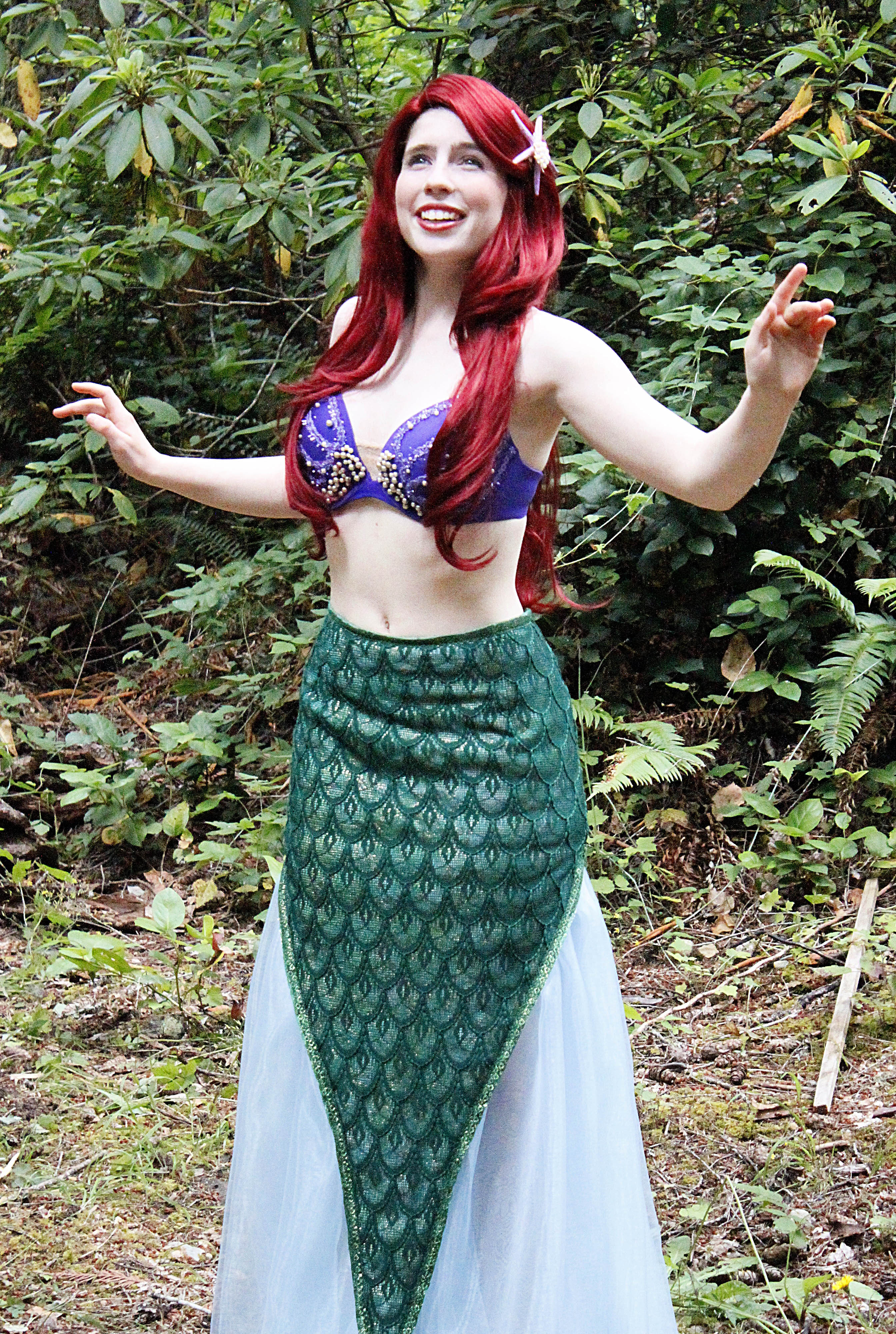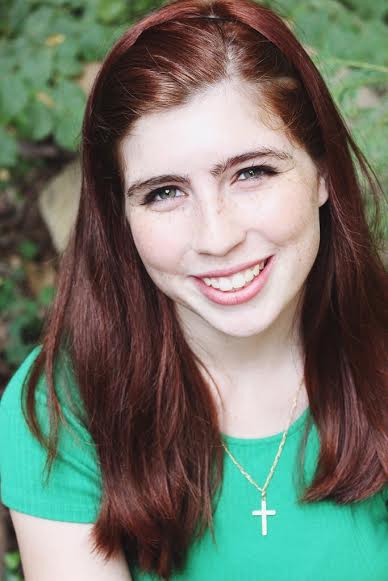 Anna Vizzare is thrilled to have the opportunity to portray a dream role in such a magical environment. This is her second summer in the forest, after she appeared in Shrek last summer as Teen Fiona and one of the Three Blind Mice.
Anna is extremely passionate about musical theatre. She graduated from Holy Names Academy just one year ago, and at 19, is pursuing further studies to propel her on-stage career. Some of her favorite past roles have included Olive in The 25th Annual Putnam County Spelling Bee and Penny in Hairspray. Anna also has a deep love for dance and is lucky to train at The Studios and work with her teacher, Chryssie Whitehead.
Here is what Anna has to say about her experience in The Little Mermaid:
"I am so honored to give my take on such an iconic character in a show we all know and love. It's even more exciting to get to do this in a beautiful forest environment.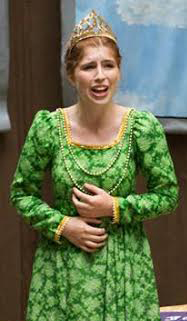 I've found such joy in finding her deeply human qualities and bringing those to life in a way that animation simply cannot. She is passionate, feisty, curious, and has the biggest heart in the world.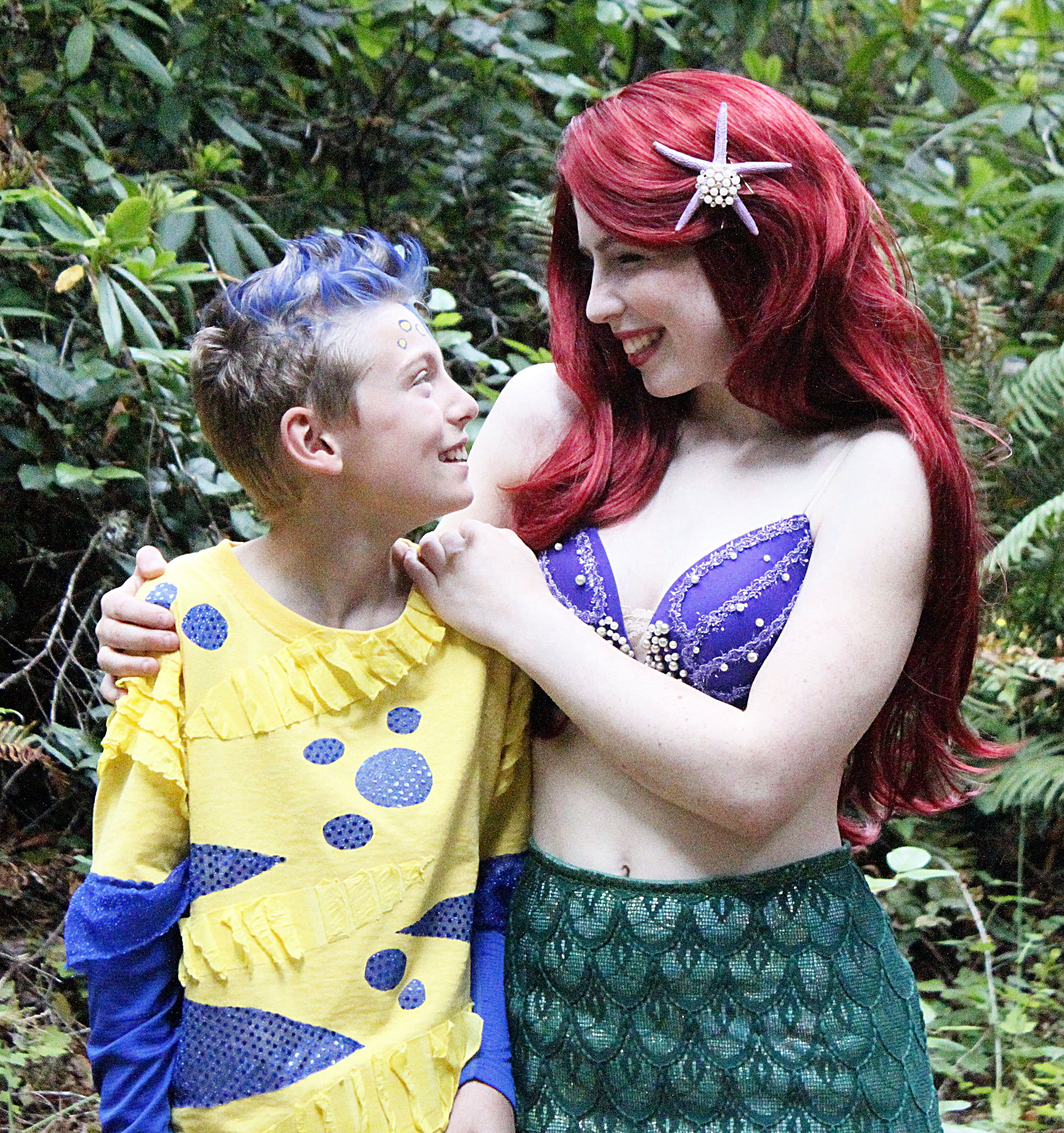 Exploring this story on stage has given me new insight into the lack of understanding between Ariel and other characters. Most obviously, there is a communication barrier between Ariel and Eric, but there is also a deep divide between Ariel and King Triton. That father-daughter relationship is built on love, but becomes strained out of Ariel's desire for something her father fears.
What ties this whole show together is the community that the Kitsap Forest Theater creates. Every single day at rehearsal, I feel lucky that I get to do what I love with people who have become like family to me. We're all working toward the moment we will perform for you, and welcome you into this community!
This is going to be an unbelievable show and you won't want to miss it!"
Invite your friends and family to enjoy this spectacular show - buy your tickets today!
Last modified on
KITSAP SUN PREVIEW By Michael C. Moore, mmoore@kitsapsun.com; July 26, 2016
FOREST THEATER SUBMERGED FOR 'THE LITTLE MERMAID'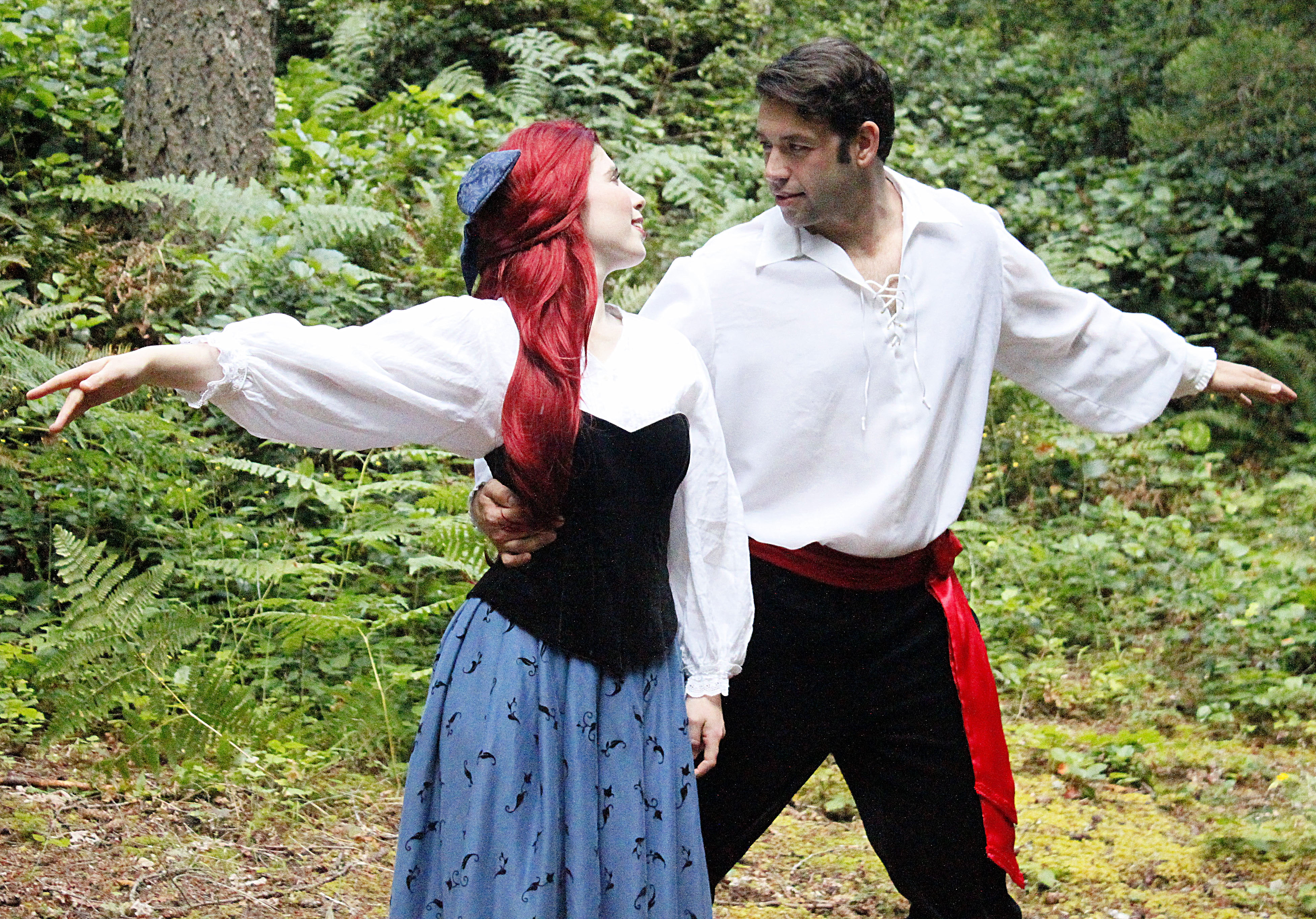 SEABECK — Andrew Coopman came from New York to the Seattle area because he wanted his work in theater to be more inspired by nature.
After less than a year, he seems to have hit the jackpot.
"A fellow cast member, Tod Harrick, told me they were doing 'The Little Mermaid' at the Kitsap Forest Theater," Coopman said as a rehearsal wound down at the rustic amphiteater. "I looked at him and said, 'What do you mean, a forest theater?'"
Harrick, a veteran of a number of productions put on by Seattle's Mountaineers Players at the venue, did his best to explain, and did a good enough job entice Coopman — who had been working with Edmonds' Driftwood Players and Studio East in Kirkland — to cast his line for the "Little Mermaid" directing job.
"It was like all the puzzle pieces fell together," Coopman said. "I wanted to be inspired by nature, and all of a sudden I was here. It's unbelievable."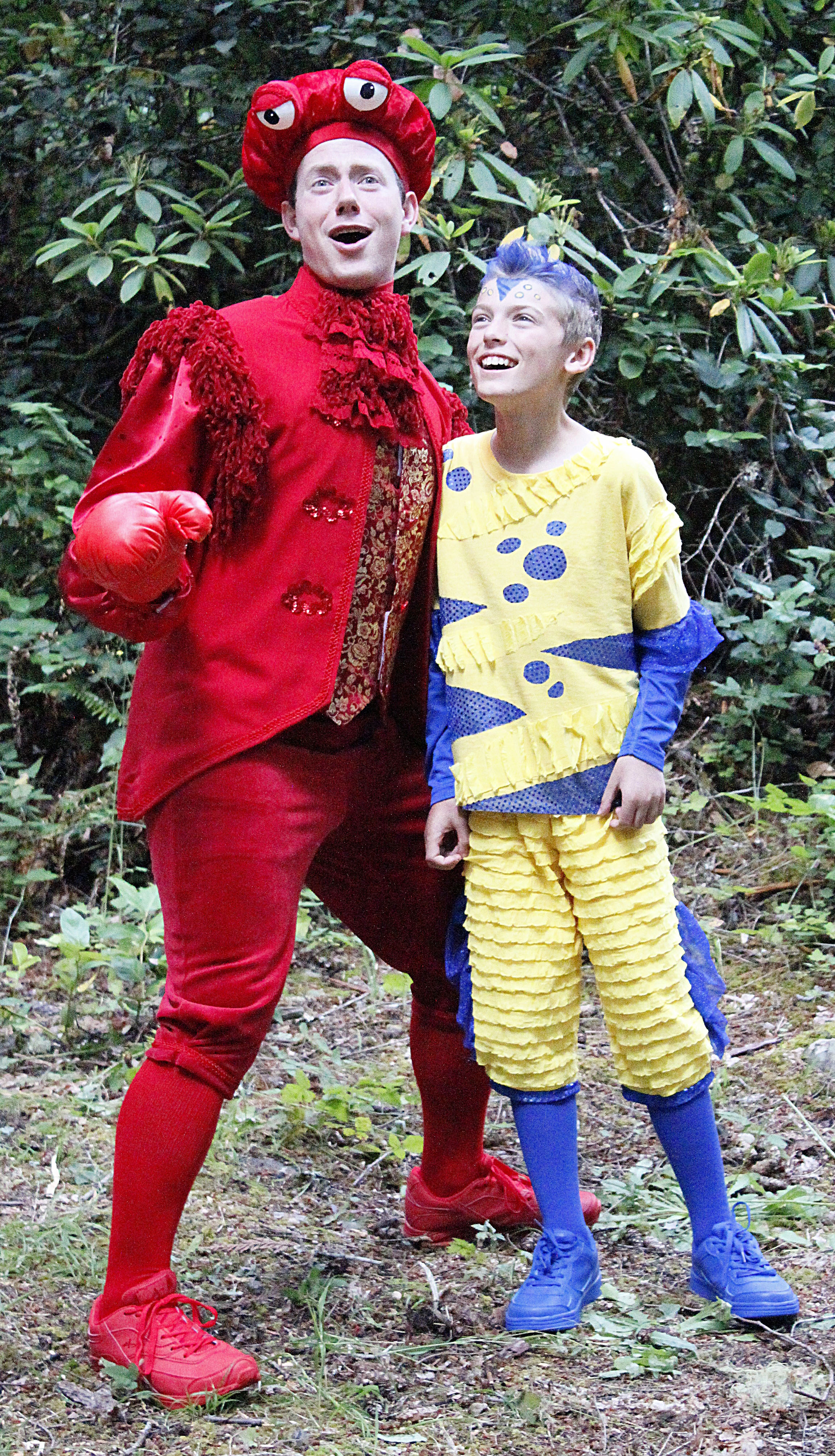 An unabashed fan of the Alan Menken-Howard Ashman musical, which began life as a Disney animated feature, Coopman said he understood, even before seeing the amphitheater for the first time, the difficulties of pulling off a show set largely under the sea, without benefit of lighting or other special effects.
"I came out last winter and drew a bunch of pictures, which helped me block the show," he said. "I really wanted to designate between areas that were going to represent dry land and those that were going to be the ocean. I wanted to create levels that would help identify where we are."
Even more important in the process of pulling audiences under water will be the costumes, designed by Misha Perritt and constructied from scratch by Perritt and a phalanx of assistants. Coopman said they will be as evocative as possible of the undersea setting, while still being true to the iconic characters.
"For a lot of the costumes, we were going more for suggestions, things that were nautical," he said. "Misha has done a wonderful job of coming up with all these original looks, while still referencing the characters everyone will recognize."
Coopman said his efforts to expand the roles of the production's ensemble players — working them into more of the show's song-and-dance numbers by putting them in multiple roles — made Perritt's job even more formidable.
"I think we ended up with 105 costumes, all from scratch," he said. "There are the leads and the Mersisters (one of whom is played by Perritt's daughter, Mia), and they all have a lot to do. But I wanted to bring the ensemble into more than a few of the songs, which meant a lot more costumes.
"I think she (Perritt) probably hates me," he laughed.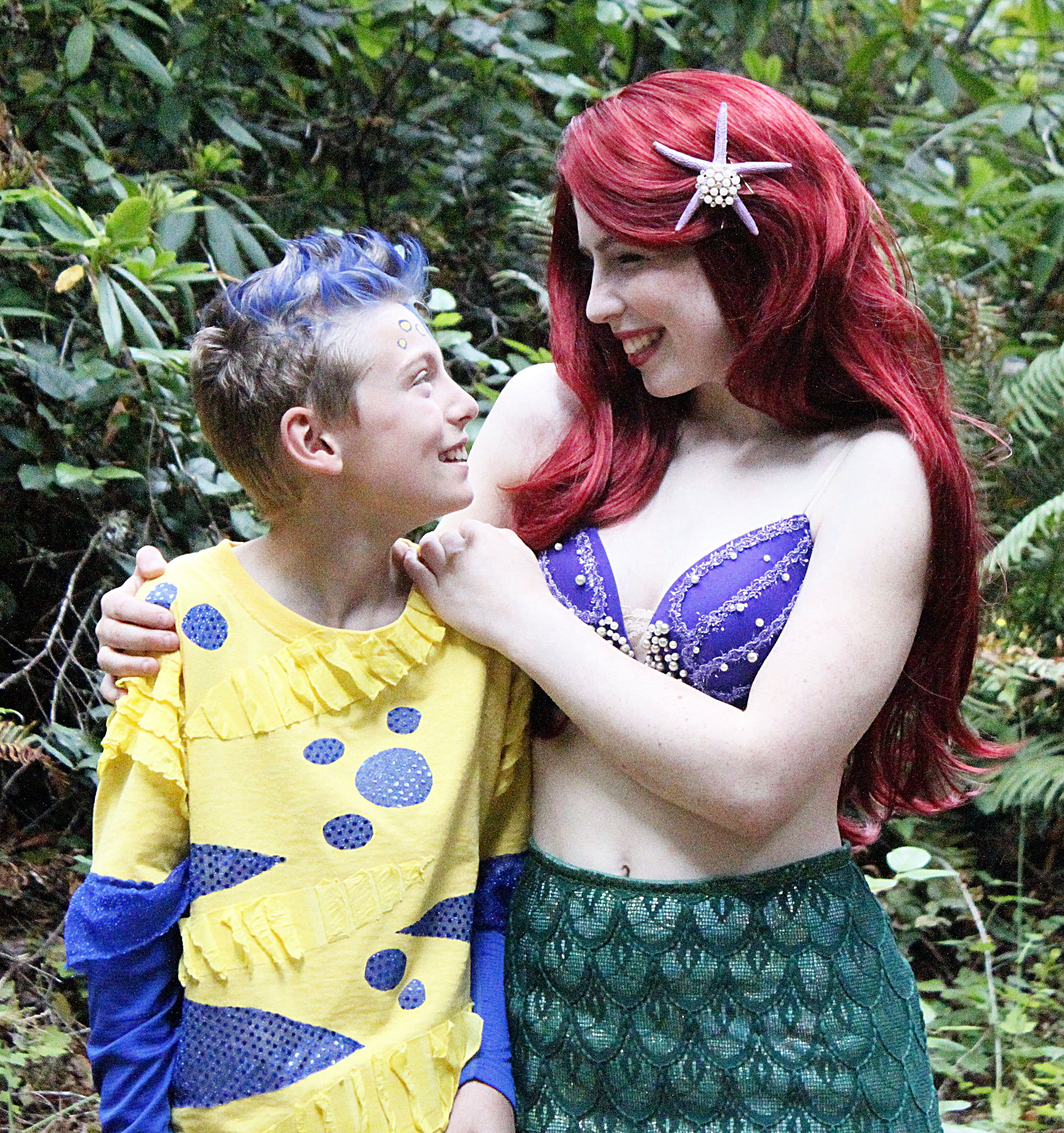 A good portion of the cast for "Little Mermaid" is new to the Mountaineers, but there still are plenty of links, both familial and otherwise. Anna Vizarre, who's playing Ariel, and Jonathan Fowles (Sebastian) both were in last summer's "Shrek: The Musical." Musical director Ben Bentler was the accompanist for last spring's "The Music Man," in which choroegorapher Molly Hall played a featured role. Keyboardist Olivia Hickerson has been on hand for a number of KFT shows.
Key newcomers include Kori Lopreore (Eric) and Natasha Chen, a KIRO-TV reporter in her day job, as the villainous Ursula.
The rehearsals for "Little Mermaid" have introduced Coopman to working in the outdoors in ways he probably hadn't imagined.
"I'd never been camping before," he said of the rehearsal regimen that puts the largely Seattle-based cast and crew in tents and sleeping bags in the weeks before the show opens. "It's fun for me just on that level, doing something new. But it also really helps to build this ensemble. You meet everybody's families, get to know everyone."
Last modified on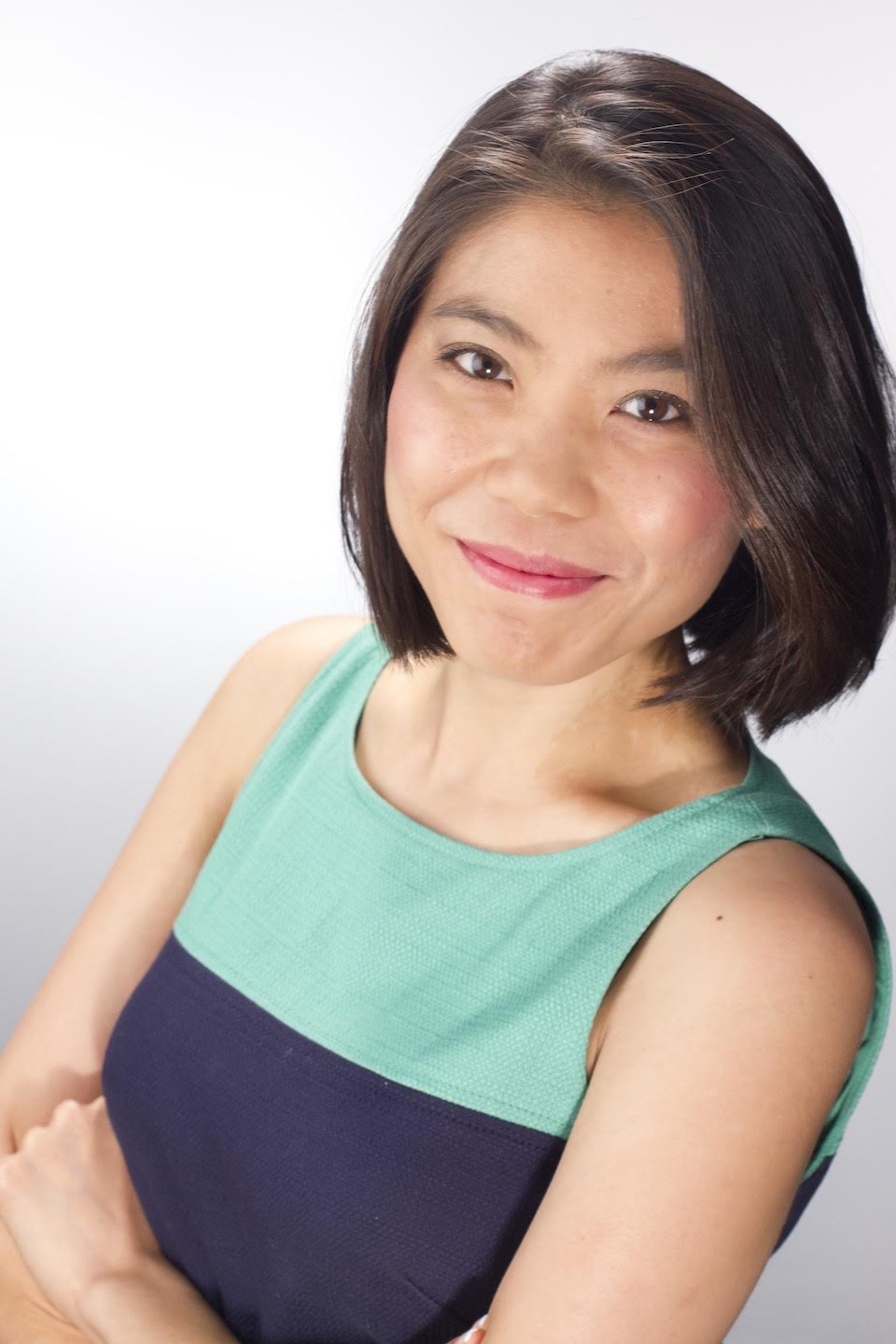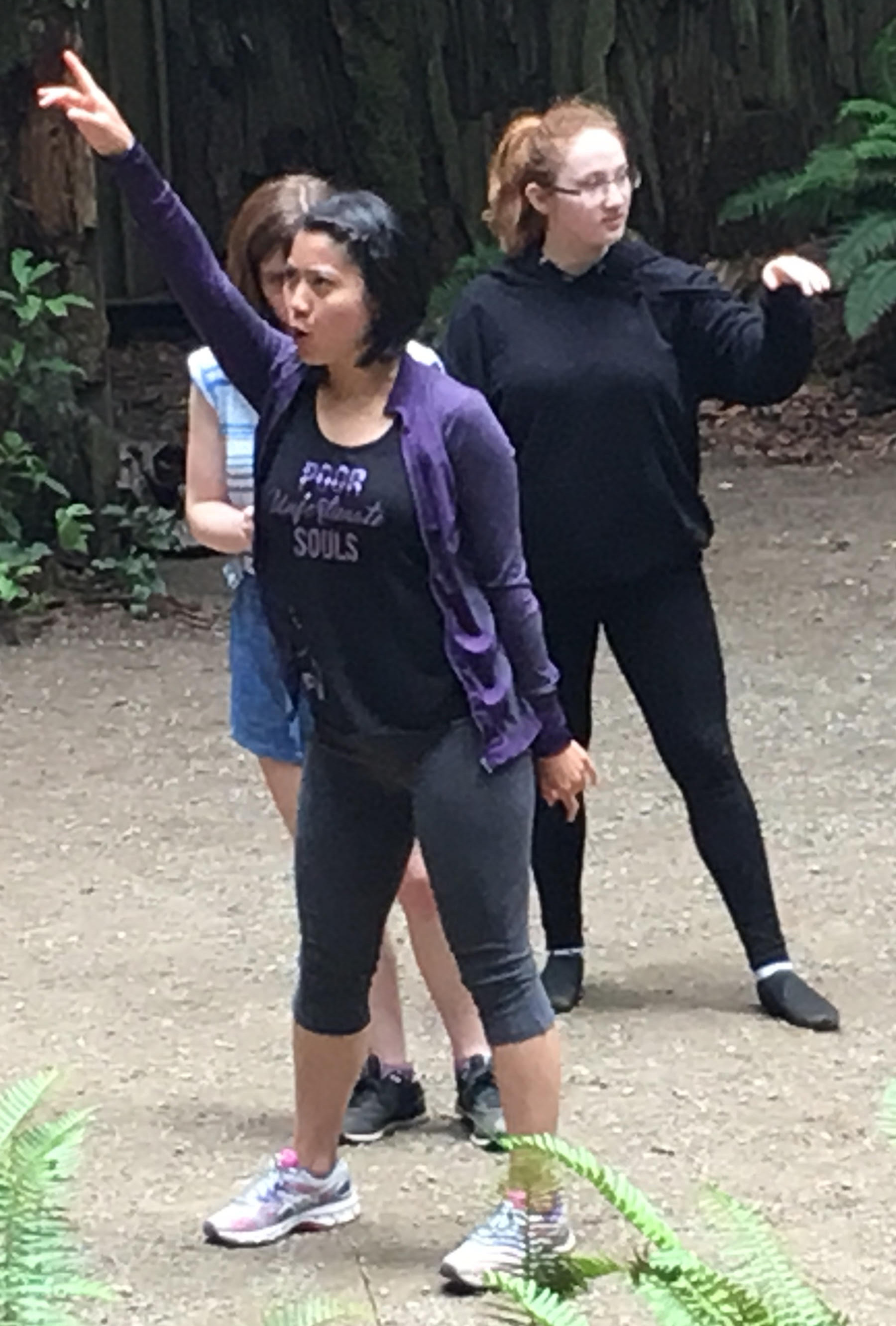 Natasha Chen (Ursula) is eager to take on the challenge of playing a villain for the first time, during her first outdoor theatre experience. She's grateful to be so warmly welcomed into the KFT family.
Natasha is a reporter on KIRO 7 News and loves to do theatre outside of work. Last year she played Isabel in Seattle Gilbert and Sullivan Society's Pirates of Penzance. Natasha has done theatre in California, Texas, and England, and has directed Stanford Mixed Company a cappella group. She currently taps with Anthony Peters and sings with Susan Carr.
Here's what Natasha had to say about her involvement in The Little Mermaid:
"The stories I cover in my daily job can sometimes be rather dark, which is why it is so fun – and important – for me to be able to dive into a Disney fairytale after work. After all, it's Disney that taught me how to tell a good story to begin with.
The 1989 Little Mermaid movie played a crucial role in the childhood of any Gen Y or Millennial kid. It launched Disney's great revival of the '90s that included so many Alan Menken hits. We sang Ariel's 'ah-ah-ah's' on the school playground. She was on my first-grade backpack, as well as on the cake at my sixth birthday party. It was the 'Frozen' of our time.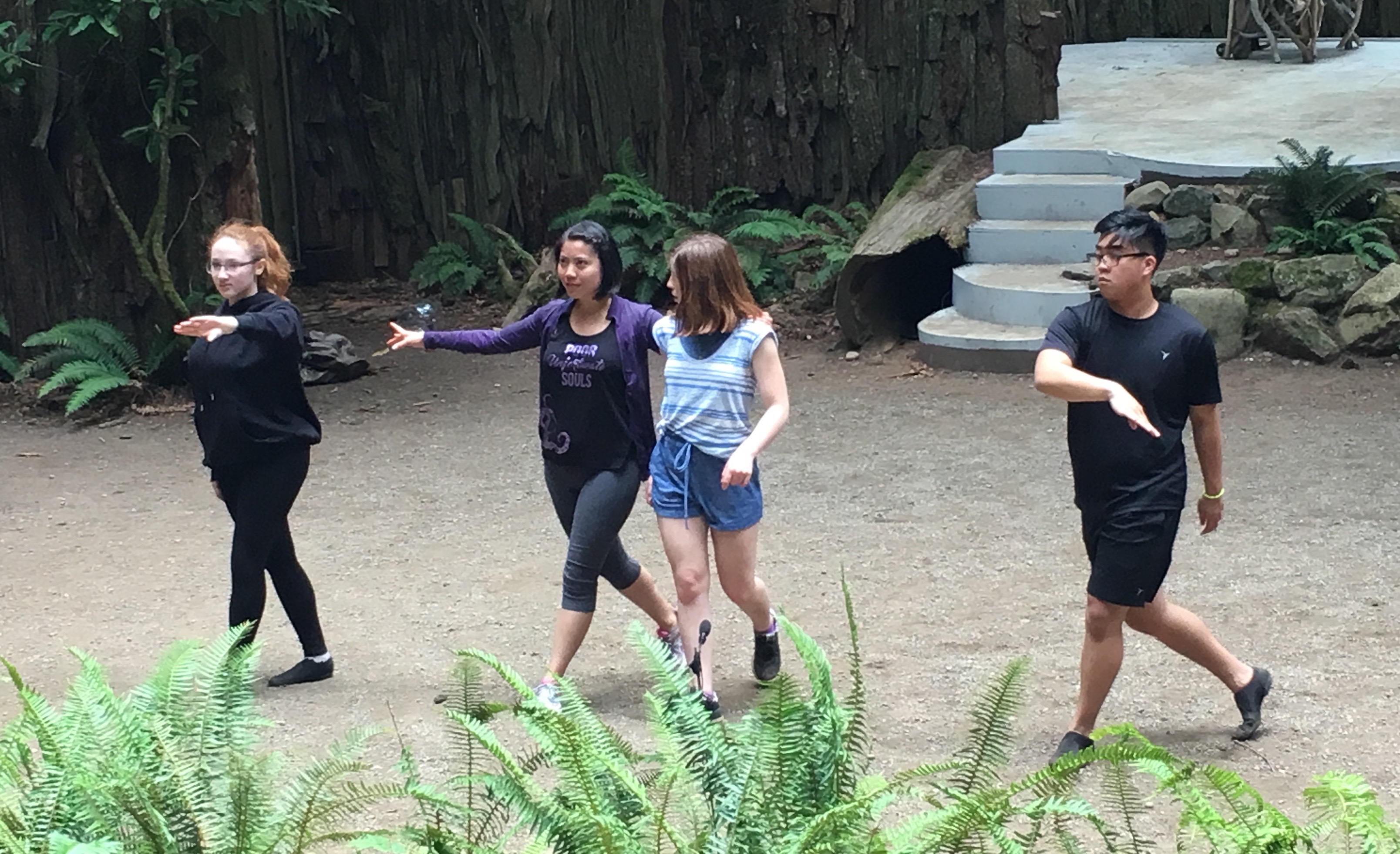 In December, I got the chance to see Jodi Benson sing 'Part of Your World' with the San Francisco Symphony, and I was reminded of how much the sound of her voice captured my imagination more than 20 years ago. I also had the chance to see the Broadway version in New York in 2008 where the actors moved on roller skates. I'm glad we're not trying that on the forest dirt floor!
While every little girl dreams of being a princess, I am now much more fascinated as an adult to understand how someone like Ursula becomes ostracized in our society. 'Evil' is too simple a way to look at her; she is cunning and powerful, but makes poor choices.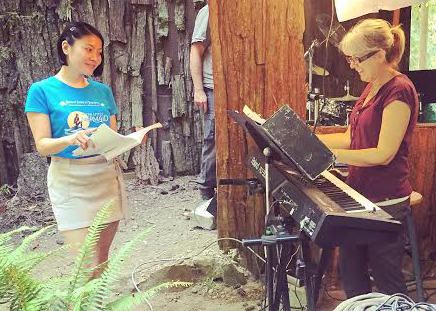 I'm especially excited to explore Ursula's strange form of feminism as she tries to take back a kingdom she once ruled from the male heir (Triton) who now controls it. She has a line in this stage version that caught me immediately: 'Gals with ambition – nothing scares a man more, does it?' It is a beautiful irony that she is consciously taking away from Ariel the very thing she knows gives power to a woman: her voice.
As an avid Disney fan, I'm impressed at how our talented cast and hard-working crew are breathing new life and interpretation into this beloved classic. What's more, we get to do this in the Kitsap Forest Theater, the perfect setting for suspending your disbelief and entering our underwater world."
The Little Mermaid opens July 30th. Get your tickets now to join us under the sea – and under the trees.
Last modified on